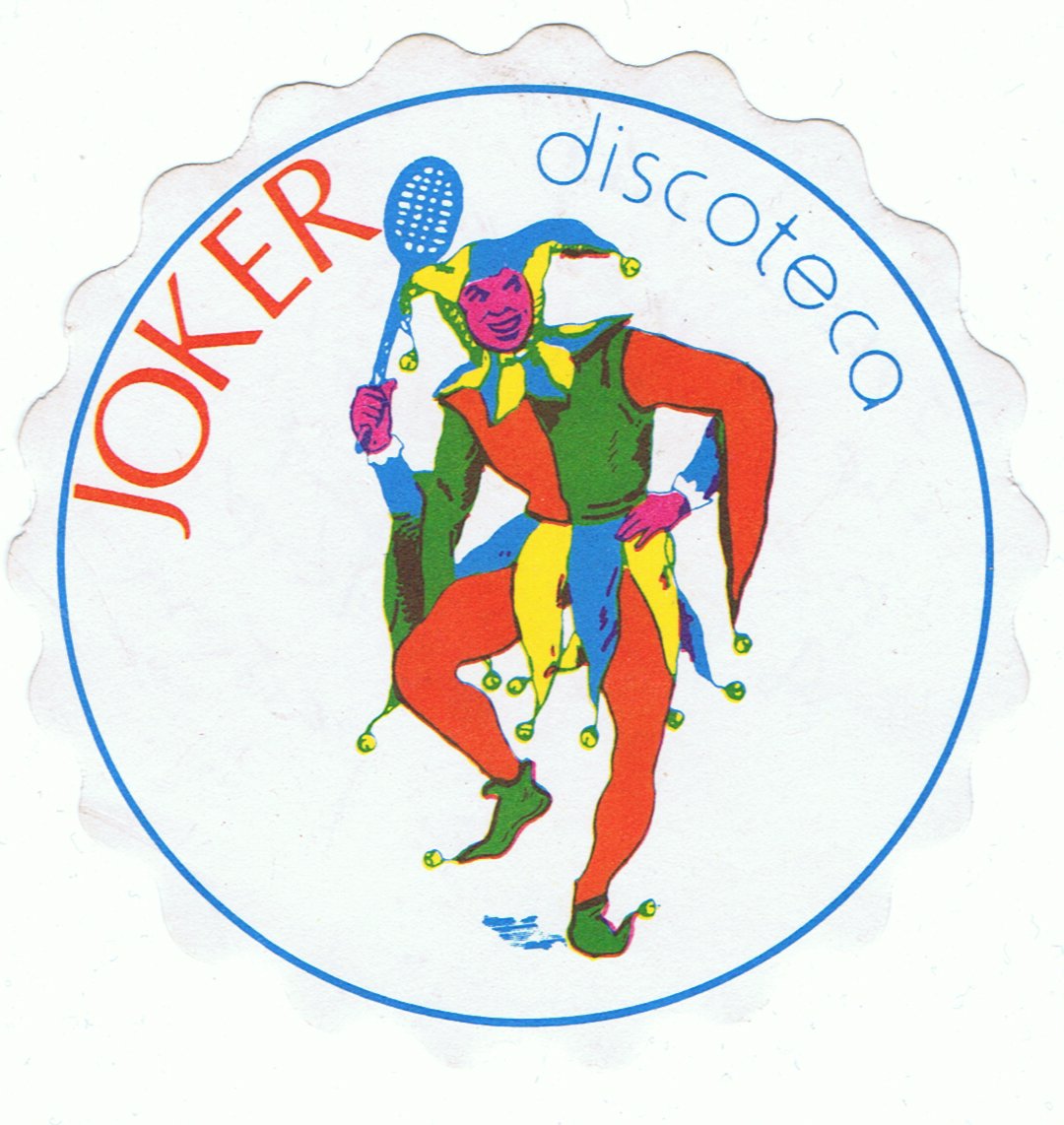 JOKER DISCOTECA
Joker Discotheque, c.c. Columbus, avda Las Playas, Puerto Del Carmen - Lanzarote, the best club there was in the eighties.
Laatst bijgewerkt op 27 april 2013




Willem van Oosten
Berkel en Rodenrijs
The Netherlands
Tel: 06-51652321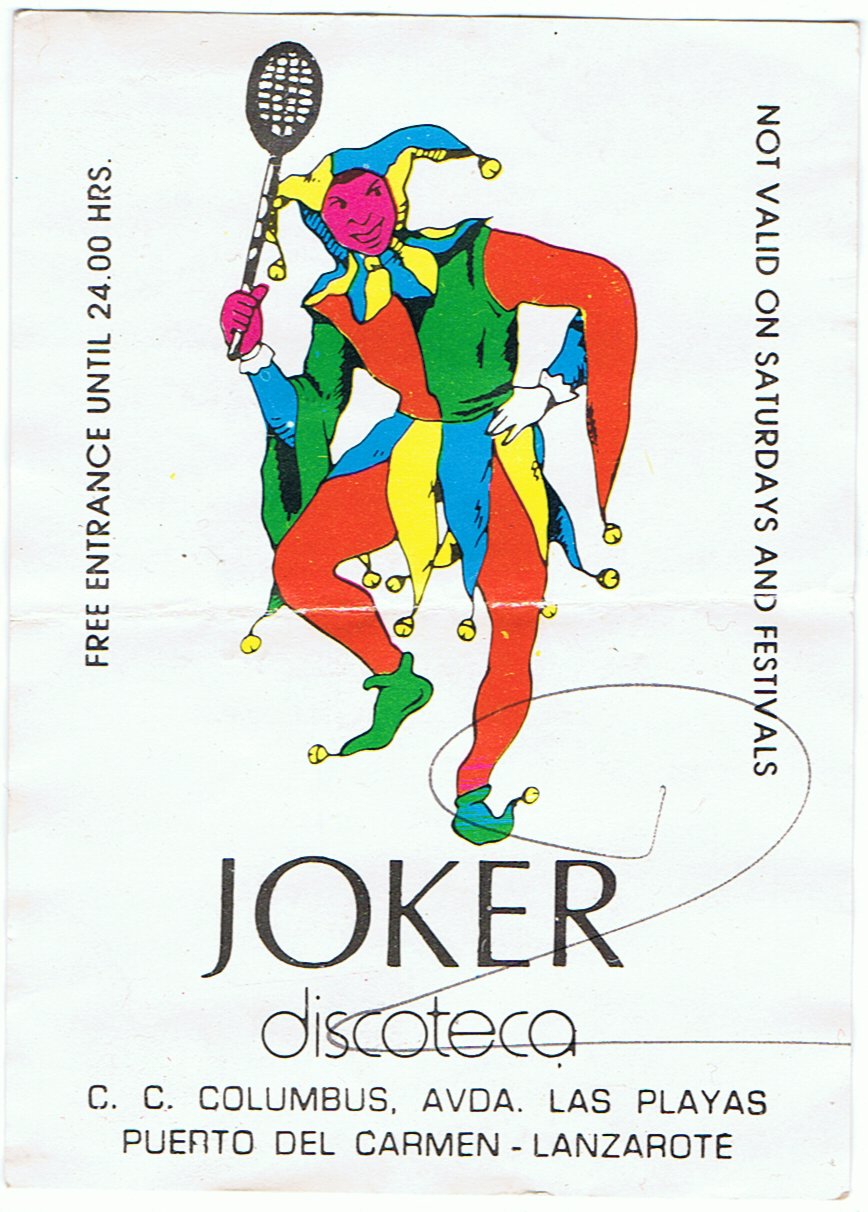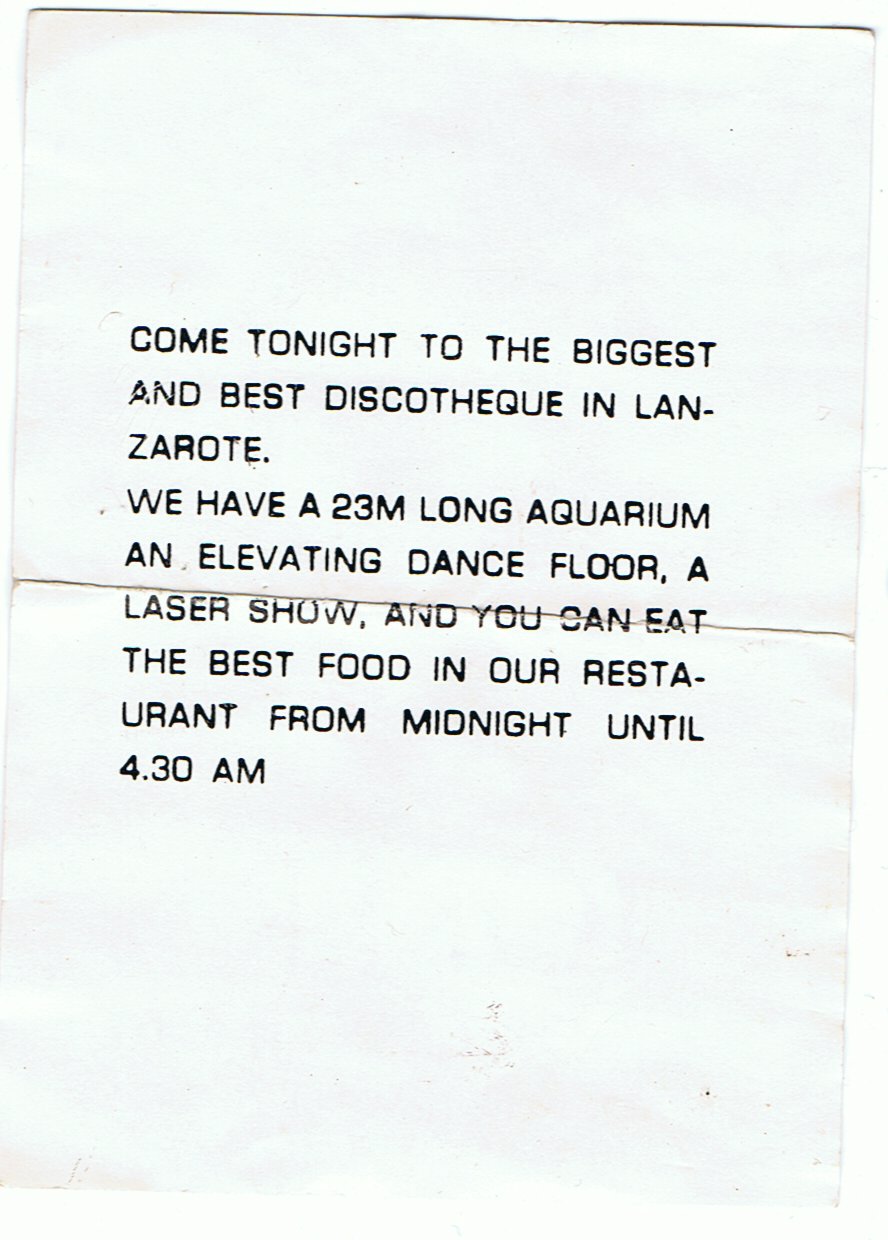 I am looking for nice pictures from the Joker Discotheque to fill this page, you can contact me with the form below, please fill in and press the "send" button.